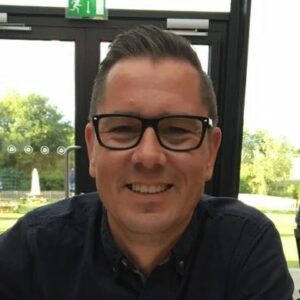 Ever since its inception, social media has played a huge role in most people's lives - whether to check in with friends, watch gaming videos or scroll through a plethora of perfect Instagram images.
But as Covid-19 hit the world, the way we used the internet and the amount of time we spent online changed dramatically. Social media became a lifeline in our daily lives. It impacted the way we use social media to communicate, source information and keep up with news, near and far.
And when behaviours change, we need to change the way we use social media as an organisation. Here's how we knew a shift was happening and how we responded in the social media team at ECC.
People moved online – in serious numbers
Do you ever try to reduce your daily device time? We all get those weekly messages telling us how much time we've spent staring at our screens! But according to HR News, we forgot all about that during Covid-19:
76% of people said they spent more time on their mobile phones
45% spent more time on their laptops
34% spent more time watching TV (we've all completed Netflix now, right?)
22% spend more time on their tablets.
Covid-19 bought with it restrictions, lockdowns and rules for us all to live by. This also meant that our inherent human instinct to engage, communicate and mingle with real-life people was taken away from us.
So where do you turn? You turn to social media and digital platforms; you try out new social media channels. Lo and behold, social media usage goes through the roof and TikTok is no longer just a teenage playground – believe me, I'm there now, scrolling and scrolling!
The casual social media user went from the occasional check-in to see what their children were up to, to setting up their own Zoom chat rooms, playing quizzes with friends on Kahoot and actively reading content, watching videos, replying to posts and engaging with brands.
How were our social media channels affected?
Our Essex County Council social media accounts grew in followers by 29% from Feb 2020 to 2021 compared to only 9% the previous period.
Why?
Well, people wanted to be updated with news when it happened and where it happened, and they wanted it from good sources. Forget being late to the party – they wanted to be the first to share things with friends and family.
In 2020, we were focused on delivering informed content around Covid-19 procedures and what people should and shouldn't be doing, as well as guidance and support for people that needed it. The rise in followers on our channels isn't a surprise, with content coming from a source close to central government. People knew we were an authoritative and trusted voice for Covid-19 communications.
Now, any normal month and you're probably looking at something in the region of 500k impressions on our Facebook page. Not during the height of Covid-19 – it was more like 4 million impressions plus hundreds, sometimes thousands, of comments from residents.
But with the rise in engagement, we also saw some anger, resentment, and distrust in comments. Even though these were important messages to keep the county, no, the entire country safe, there was definitely a level of frustration with restrictions and our county's approach to Covid-19.
Did the pandemic create social media fatigue?
At the peak of the pandemic, there were more people using social media across the board with nothing else to do.
If we look at that initial increase in screen time, then add to it negative news filling up feeds, devastating deaths across the world and people being kept in isolation, it's no surprise that social media went through a bit of a backlash.
For a while, there was a significant increase in people mentioning they were going to delete social media apps or boycott the major platforms.
Some of the main reasons for this were: politics, censorship, feeling overwhelmed and mental health. Many reports suggest that people were spending so much time on social media that they were starting to feel overwhelmed or anxious.
Does this mean we saw a decrease in the numbers of people using social media?
Well, no. User numbers are still on the rise and time spent on social media is still increasing.
But it's the channels and content that are changing.
TikTok now has more than 1 billion active monthly users. They are spending an average of 14.3 hours on the app every month and, in January 2021, it was the second most downloaded app in the world.
You could say the pandemic created social media fatigue of samey content, dull messages, self-promotional spiel. People stuck with social – but they are now more in tune with what they want. If your social media channel is the same as everyone else's, it just won't hit the mark anymore.
If you want to make something work on social, it needs to strike a chord, pull on a string, bring someone into a moment and do it at such speed that the user has FOMO if they don't get involved.
How we changed our social media strategy in line with user behaviour
We needed to reassess our social strategies, not think about them as one big beast, but separate ecosystems that work completely independently, with entirely different audiences and separate ways in which content works.
Months of work analysing surveys, running competitor research, developing plans and identifying the needs of the resident and we now have a set of strategies for our Twitter, Facebook, LinkedIn and Instagram profiles. Although completed for now, these will continue to evolve over time as changes emerge within each social channel.
If you're Essex-based, you also may have noticed that we're also now on Nextdoor. Never heard of it? Think of it as Facebook groups, but for neighbourhoods. No brands, no celebrities, no companies selling to you in your feed – just people in your community asking for help, support and local information.
The only 'brands' on Nextdoor are local authorities and services, so we're there alongside Essex Police and Essex Fire and Rescue Service posting good, shareable and local content. The bonus here is that you automatically have a following of 180,000 people, but it's been a test and trial to make sure we give people the right information.
Going back to our strategies, there are some core themes we identified and are trying to live by. The core one is:
Everything that goes onto our social channels must be at the heart of the community and be for the resident.
We always knew that we needed to build relationships with our followers, but the pandemic hit this home even more. We need to be engaging. Be real. Be open. Be honest. There is no point in putting content out to tick the box. If it doesn't benefit our followers, it will fall into the social media ether and be seen no more.
As we keep developing these strategies, we will try new content ideas. We'll experiment with new ways of telling stories. We'll be even more selective in the channels we use. And we will always put our followers first.
If you work in local government communications, I'd love to hear how you've adapted your social strategies since the pandemic. Leave your comments below and I'll get back to you.