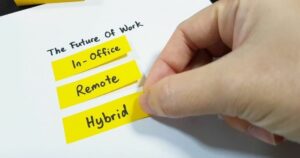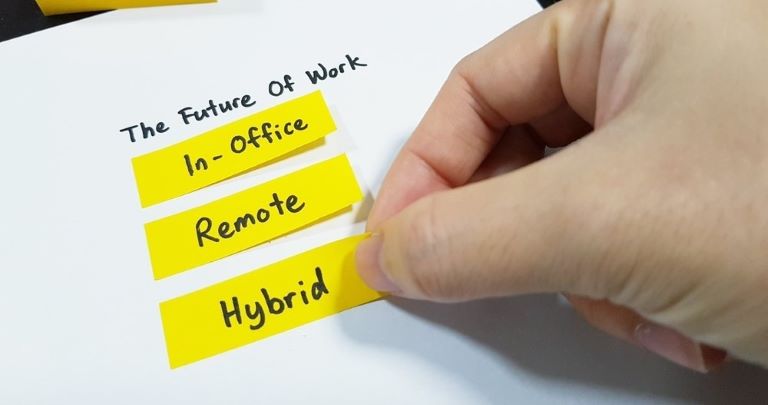 I've always felt trusted to do my job from day one, no matter where I was based. Being office-based for my full working week pre-Covid never phased me. I felt it suited my life and was where I was at my best.
However, 18 months of home working and now an upcoming move to 'hybrid' has made reflect on what I've learnt about my personal working style and what changes I want to keep.
Bring on the balance!
The biggest struggle in the move from office to home was the naïve assumption that I could just lift and shift everything. A busy day of physical meetings turned into a busy day of virtual meetings which I found even more draining!
I tried blocks of focus time, pomodoro technique and using Outlook settings to finish meetings early. None of these quite worked for me until I realised I was being unrealistic and trying to cram too much into short amounts of time. I needed to make an adjustment to what I could be expected to do and deliver. Once I realised I needed to allow more time and head space, realistic blocks of focus time really worked for me.
This simple realisation helped me start to bring about the balance I craved and really needed. It's been a hard adjustment but an amazing investment in my own wellbeing.
Setting boundaries
At the start of the first lockdown, I was really struck by It's OK to do what you need to do, a great blog by Co-op Digital. "No" is a difficult word to say but I've at least learned to say "no, not right now" or "I can do this now but will need to schedule time later for the rest".
Time blocking and sticking to it unless it was critical was a hard lesson for me. I'd always respected people blocking out time in their diaries so it was time to make the move myself. Key for me is remembering a meeting invite, is just that, an invite. It's an invitation for your time which you don't have to accept. It's within your gift to suggest alternative ways of achieving the same outcome.
Digital means connection and interaction, not just efficiency
When you're on a roll with back-to-back video calls, it's easy to fall into the bad habit of getting straight to business. If we were in the office, we'd never be that rude! Where are the "how are you"s? Children? Pets? What did you do at the weekend? These are the things that help us feel connected, even in a virtual environment. This is even more importance in the current climate so take the time to see some different faces, keep connected and talk about how we're actually feeling.
Keep communicating
Communication is key and that has never been truer than in the past 18 months. Our team decided early on that we needed to prioritise regular team check-in calls throughout the week and our informal (and good humoured) messages on our team chat. This helped keep everyone talking and spirits up during the harder times. Our Friday end of week wrap-up call was also perfectly timed to celebrate our highs, commiserate our lows and segway into the weekend.
We've also benefited from colleagues who've gone the extra mile to make us smile. Whether it's Courtney Hicks and her Friday gratitude shout out or Andy Allsopp and his well-timed, personal, insightful and good humoured updated. We were, and are, all in it together.
Parting thought…
I think the past eighteen months have made us all, to differing extents, evaluate what is most important to us. For me, that's family, friends, happiness and health. I've learnt to prioritise my own wellbeing because I can't help and support other people when I'm not in a good place myself.
That's what I'll carry forward into this brave new hybrid world.