If you think graphic design is merely the creation of attractive content, think again. The human brain process images 60,000 times faster than text. This makes graphic design a crucial tool to engaging audiences and helping them interpret a service or product easily.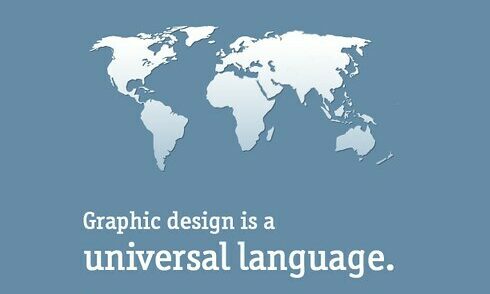 Graphic design involves the careful and thoughtful arrangement of the various visual components of a message. This includes typography, colours, information hierarchy, accessibility, and even white space. These are powerful tools that work successfully together and sometimes just on their own.
Graphic design determines user experience, builds brand identity, and helps tell a visual story.
Role of graphic design in communications
Building brand identity
Colours, typography and images can shape and communicate a brand's personality and values. When we create a piece of work at Essex County Council we first consider how we can make that product cost-efficient, fit for purpose and increase customer drive.
We follow our brand guidelines and ensure that our messaging is cohesive and consistent across different platforms, devices and channels. This reinforces our brand identity. It also creates an integrated brand experience for the audience. Messaging that is consistent with the brand will enhance reputation and increase trust. Inconsistent application of brand guidelines can have the opposite effect.
Visual storytelling
A well-designed document can take the user on a visual journey. Graphic design can be the perfect solution to converting complex information into a visual or solution that's stimulating, thought-provoking or just beautifully factual.
At the council, we focus on making that connection between design and the audience by telling a story and creating an emotional or factual connection. This helps to design the document, so the user is aware of where they are at any point in the story. We use graphic design to guide the flow of the storytelling and draw the reader's attention to key elements of the story.
Good design can trigger emotions and connect with the audience. Whether it is a data-heavy strategic document, or a flyer for kids' summer activities, our team aims to evoke a response from the audience and take them on a visually engaging journey.
Shaping user reading journey
User reading journey is the experience of a reader as they read your content from the start to the end. Good graphic design can hook your readers at the start and keep them engaged until the end. Graphic design can make content engaging and accessible by optimising visual hierarchy and using intuitive visual communication. The right use of typography, colour and spacing can help users better read and understand content. Cleverly designed typography can also help users read for longer without fatigue. Graphic design elements like buttons, dropdown menus, dialog boxes and input fields also play a part in creating user interfaces.
Graphic design is a powerful marketing and communications tool that combines art and strategy. To correctly harness its potential it is important to look beyond the aesthetics. Watch this space for my next article on how graphic design can create an emotional connection with your audience.
Please note: the link to our brand guidelines above is accessible to council employees only. If you'd like to know more about our brand, please let us know in the comments section below!