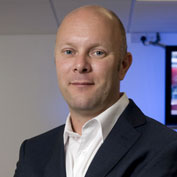 It's just one of my quirks, but I've always been fascinated by the subtle dynamics of language within professional settings and groups.
Many moons ago, because I was bored and feeling slightly mischievous, I tried to introduce my own made-up phrase into a dialogue with colleagues, just to see if it would catch on. It was 'crash the van', as in: 'If we don't sort this by next week, we'll crash the van on this stage of work.'
Within a couple of days, it was being used in emails going back and forth and it kept me amused for weeks.
We can see similar dynamics all the time – leaders within government publicly talking about 'learnings' for example, which obviously originated from the civil servants they work with.
I find 'learnings' annoying, but anyone 'reaching out' makes my blood boil. This is only acceptable if you were/are a member of the Four Tops. Levi Stubbs would not be amused.
A week of learning
Anyway, this week will be full of 'learnings' because it's the start of LearnFest. This is the council's annual jamboree of, erm, stuff to learn. Our Internal Communications team has been letting more than 7,000 colleagues know about it with their usual brilliant promotion. I'll be diving into a few sessions and I'm sure the team will too.
We're also looking forward to the LGComms Academy this week, the biggest public sector comms gathering of the year. It's designed to augment our learning and practice. This year's theme is 'Partnerships, Performance and People' – three essential elements for effective communications that we all need to develop and look after.
Excitingly, our very own Karen Yates, Manager, and Louise Alabaster, Senior Content Advisor, are running a session on accessibility in brand development. This is an area in which I'm confident we lead the way across local government. We're in the final stages of redeveloping our brand guidelines and architecture, and accessibility has been at the heart of it.
If you're going along to the 2-day conference, 'reach out' and let us know what you thought of their session.
A new place for our 'learnings'
Of course, sharing what we learn and apply is another element of the equation – and that's where this blog comes in. It's the perfect forum to share our experiences, air our challenges and create conversation with colleagues across the council, county and sector.
I'm very much looking forward to reading the team's posts. Working in the open can only be positive and I think it will make us even more collaborative, creative and supportive.
Setting a new standard for email marketing
The transition to our new e-marketing supplier e-shot is now almost complete. The Content team has been supporting more than 120 colleagues to get set up as administrators on the new platform, as well as considering data compliance, brand and accessibility during the set-up.
If you're signed up to any of the council's e-newsletters, you might notice a new look and some slick features. Meanwhile, we'll be able to interpret how you engage with them and what you find interesting in greater detail. It's a great opportunity to improve our standards in email marketing.
Our work on climate continues
Climate is high on the agenda for the council and we have a number of colleagues working on all-important climate objectives – from the Essex Climate Action Commission to the BLUEPRINT to Circular Economy team and our waste and recycling cohort at Love Essex.
I was at a virtual forum with district and borough members and officers recently on climate change. It was inspiring to see them keep the pressure on for action. There is a huge amount of positive activity happening in areas like transport and sustainable environments in the county, which will help us achieve our net-zero targets.
What else is happening this week?
Our Economic Recovery Programme has its first High Street Business Summit in Chelmsford on Wednesday. The local economy has been a large feature of our work since the start of Covid-19, and the programme's comms team has done an excellent job in increasing visibility of our support for businesses. The Summit will give local businesses owners the chance to express concerns, network and hear from an expert panel of guest speakers.
We'll be launching the Essex Libraries plan this week, along with a consultation to find out what residents want from their library services. Alongside that, the Libraries team has launched its Winter Reading Challenge to great response from local families.
As a mark of respect to Sir David Amess MP, we're observing periods of silence on our main social media channels for his memorial service and funeral mass over the coming days.
A big welcome to a new team member
Welcome to Jackie Trailor who last week joined the Social Media team. She was previously freelancing for a broad range of clients and brings a fantastic skillset to the department.
It's a great time for her to join us, as we're now gradually trickling back to the office – where and when it makes sense, of course. Hybrid working is very much the way forward for us, but as of last week we have a new dedicated team space at County Hall in Chelmsford. It's brilliant to have the option to meet in person again for creative sessions and department catch-ups.
That's it from me for now. I'll be posting fortnightly updates with all the communications and marketing goings-on at Essex County Council – keep an eye on the Weeknotes category.
If you'd like to know more about something I've spoken about, comment below and I'll get in touch – I'm always happy to have a chat about comms and marketing or the public sector world.